Don Irwin 10th Annual Christmas Concert
We invite you to be our guest on Tuesday, December 6th, 2022 at Brentwood Christian School's Center for Science and the Arts for the 10th annual Don Irwin Christmas Concert.
A graduate of the Juilliard School of Music, Steinway pianist Don Irwin's music is uniquely fused with varying blends and textures acquired through his travels and experiences in diverse world cultures. His beautiful melodies, sweeping ranges, unique sounds, and exotic rhythms are intertwined to form what has become the Don Irwin signature. His expansive musical styling allowed him to work as a recording studio musician for artists such as Prince, Donna Summer, and many others. Don brings to his audience stories of growing up in Austin, touring South Africa and Zimbabwe, and performing in Russia and East Berlin. His stories and the richness of his music make for a truly unforgettable evening! Reserve your free seat using the link below.
Pictures with Santa begin at 6:00pm, and the concert will begin at 7:00pm. A dessert reception will follow the concert.
Pictures With Santa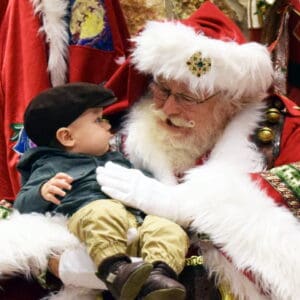 Santa Claus is coming to town! Come to the Don Irwin concert early and get your picture taken with Santa! The big man in the red suit will be on campus from 6pm-7pm on December 6th.