Don Irwin 10th Annual Christmas Concert
We invite you to be our guest on Tuesday, December 6th 2022, at Brentwood Christian School's Center for Science and the Arts for the 10th annual Don Irwin Christmas Concert.
Featuring pianist Don Irwin and pictures with Santa!
Festivities begin at 6:00pm, and the concert will begin at 7:00pm. Please use the link below to select your free seat to this wonderful event!
Pictures With Santa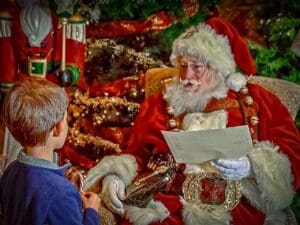 Santa Claus is coming to town! Come to the Don Irwin concert early and get your picture taken with Santa! The big man in the red suit will be on campus from 6pm-7pm on December 6th.