Hope your new year is off to a great start. Now that the Christmas bustle is over, the New Year celebrations have been enjoyed, and our regular routines are back in order, it must mean it is Open House time for Admissions. As we kick off the new year, my office begins to get really busy visiting with prospective families that are researching school options for their family. This is one of the reasons our admissions open house is always hosted this time of year. This year it will be on Sunday, February 24th, from 2:00-4:00 pm.
Every year I receive wonderful support from our amazing BCS families, students, and faculty. You are truly what makes our school so great and I get to show this off at the open house! From our parents inviting friends and neighbors to attend and then welcoming families at check-in, to our students walking visitors around campus to showcase what we are about and helping them feel connected, all the way to the faculty and staff that make our program shine, this is always a memorable event for our guests. Our visitors are always touched by our fabulous community and how they can feel God present on our campus. You are truly what makes this place so special and I could not do this event without you. So please plan to come help out and show what a great school we have to our prospective families.
Thank you again for being a part of our family and for all your support to Admissions. We are so blessed by you!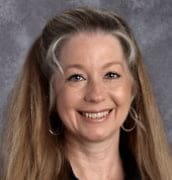 Blessings,
Kimberly McLain
Director of Admissions