Brentwood Christian School is a vibrant community located on 44 beautiful acres in North Austin. Our dedication to our mission has allowed us to grow to become an elite private school in Austin, preparing our students for lives of Christian leadership and service.  We appreciate you considering us in your family's academic search. We know choosing a school for your children is a critical piece in shaping their future and the person they will become. That is why we focus on the whole child development from nurturing a child's gifts and talents, to encouraging their spiritual growth, to challenging them to be poised and ready for college.
The admissions team at Brentwood Christian School is dedicated to providing prospective families a welcoming environment where we can get to know you and your family. Our goal is to work closely with you through the application process to determine if BCS is a mutually good fit for your family and ours.  Transitioning to a new school can be daunting, so we are here to help you through this process and get you integrated into your new school community. We welcome your questions.  Please reach out to get to know us.  We would love to meet you!
How to Apply
Choose from the options below to see information regarding the admissions process at Brentwood Christian School.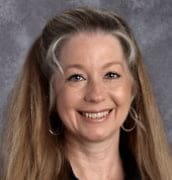 Contact Our Admissions Director:
Kimberly McLain
(512) 835-5983, ext. 118
kmclain@brentwoodchristian.org