Legacy Giving – Estate Planning
"store up for yourselves treasures in heaven, where moths and vermin do not destroy, and where thieves do not break in and steal. For where your treasure is, there your heart will be also."~Matthew 6:20-21
Be Prayerful
Ask the Lord to show you His plan for your financial future.
Be Prepared
Find the best ways to get an up-to-date will that reflects your personal values.
Have Peace
Tell your family about your future plans and know that you are leaving an eternal legacy!
Bequests
Charitable gifts included in a will or estate are a great way to support Brentwood Christian School. By leaving a legacy gift, you are helping Brentwood Christian School build a brighter future for today's students and tomorrow's leaders. There are a variety of planned giving opportunities that fit particular, personal circumstances including: Trust Remainder Gifts, Trust-Income Interest Gifts, Gifts of Real Estate, Tangible Property, to name a few.
Although you may hesitate to tell the school about its place in your estate plans, it is important to do so, especially if you intend to designate your bequest for a particular purpose. Notifying the school will help to ensure that your gift is used as you intend and confirms that the gift's designation makes the maximum contribution to the school's mission. The school pledges to keep all such information secure and confidential and to be good stewards of your gifts.
If you have already made provisions for the school in your planning or will be making provisions in the near future, please accept our thanks, and please inform our Director of Fundraising & Events at swilson@brentwoodchristian.org. You can also use the button "Meet With Us" below.
The above presents general information only and should not be construed as legal, financial, accounting, or other professional advice. Please contact us if you need guidance seeking professional assistance to determine how any giving approach discussed here might impact your situation. All inquiries are confidential.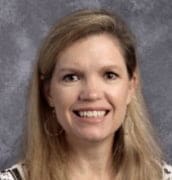 Contact Our Director of Fundraising & Events:
Sarah Wilson
(512) 835-5983, ext. 105
swilson@brentwoodchristian.org