Brentwood Christian School's biggest fundraiser, Jog-a-Fun, will be held on Wednesday, November 28th, 2018.  Letters can be sent to potential sponsors by email or by regular mail, you will choose which option is best for each donor.  The development office will take care of mailing any letters that need to go by regular mail (except we ask you to send international letters for us) and email letters will be generated automatically by the Jog-a-Fun software.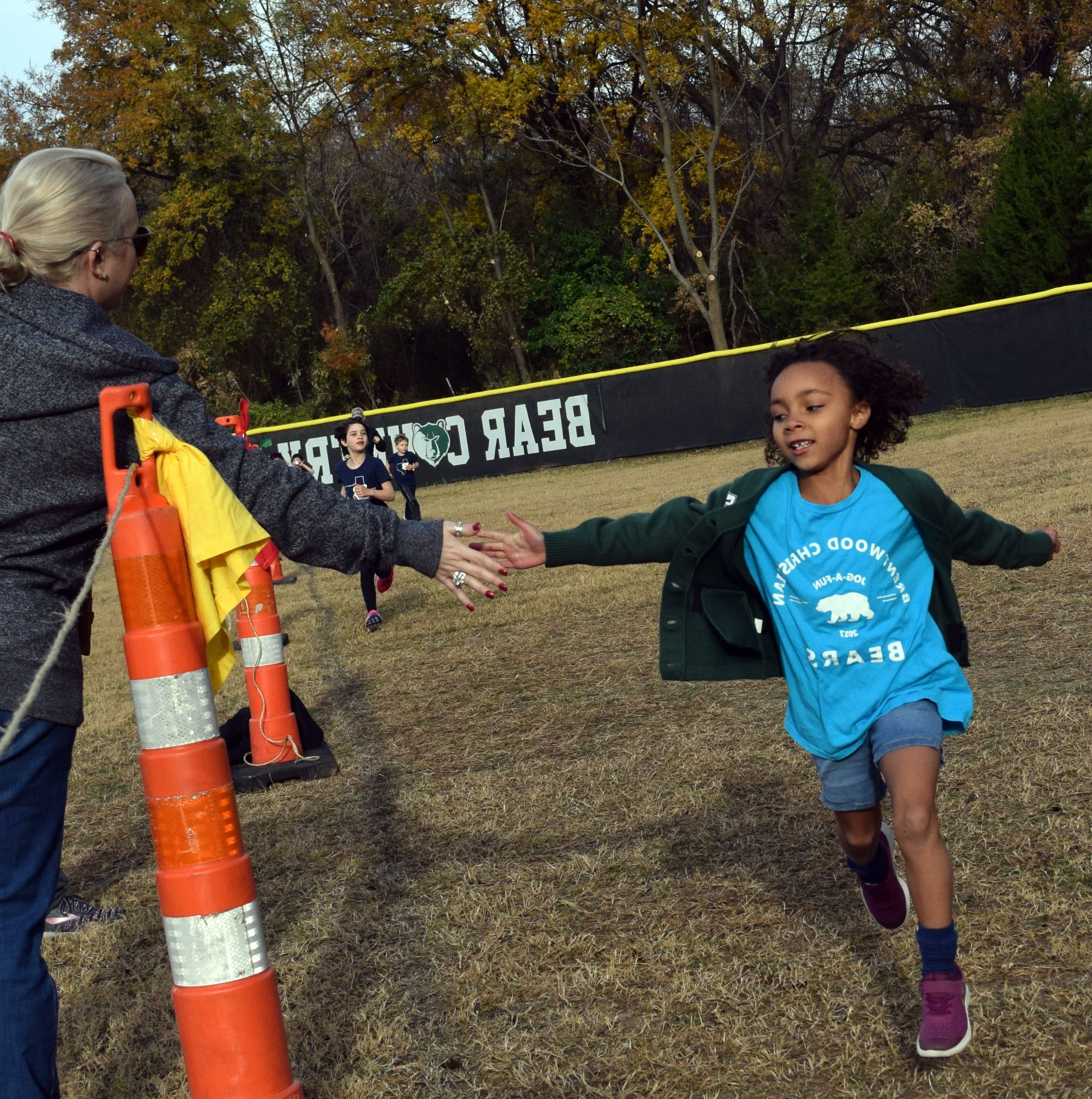 Each student has a personal Jog-a-Fun dashboard that shows the progress of their fundraising efforts. To access your student's Jog-a-Fun account, go to the following website: Jog-a-Fun (https://login.brentwoodchristian.org/jog-a-fun)
What is expected of BCS students for Jog-a-Fun Each student is requested to enter at least 20 names and addresses of family, friends, or neighbors asking them to sponsor the student to walk or run in Jog-a-Fun 2018. Please do not send requests to other BCS students (they can ask their siblings to sponsor them), faculty, staff, or administration. Elementary school students, faculty, and staff run for 30 minutes; each grade has a scheduled start time (will be published closer to the day of the race).  High school and Middle school students, along with faculty and staff will run a 5K race.
Every student will receive a Jog-a-Fun t-shirt.
All students will be eligible for the prize incentives if they complete 20 letters AND raise $150 by November 29, 2018.
Secondary students will be eligible for the Jog Free Day if they send 20 letters AND raise $150 by April 15, 2019.
Note for multi-student families:
For families with 2 students at BCS ($125 average per student + 20 Sponsors each)
For families with 3 students at BCS ($100 average per student + 15 Sponsors each)
For families with 4+ students at BCS ($75 average per student + 15 Sponsors each)
How to log-in and get started All students (and/or their parents) will be able to access their account and dashboard by a Username and Password that we have set up for them.
STEPS TO LOG IN:
1. Go to:  login.brentwoodchristian.org/jog-a-fun
2. Click Runner's Login
3. Enter Username: Their Username will be their FirstnameLastname  (For example, Steve Student's Username would be SteveStudent).
4. Enter Password: Their password is the word "bears" followed by their student ID. The student ID is a two to five digit number. If Steve's Student ID number is 12345, then his password would be: bears12345.
The Student ID is the same number used to purchase lunch in the cafeteria.
If you do not know your Student ID you can email jaf@brentwoodchristian.org to request this information.
-OR-
If your student is in middle school or high school, they can also log in by allowing Gmail to auto-authenticate into the Jog-a-Fun dashboard.
You can do this by clicking the "Google login" button and then by selecting the "Allow Access" button. Once those steps are completed, you will be logged in to the Jog-a-Fun Dashboard.
Calling all VIPs (Very Important Parents)! Many helping hands are needed to make this day successful, so please consider volunteering for an hour or for the whole day! Any amount of time is appreciated.