ReOpening Plan 2020-21
On campus and online
Dear Brentwood Bear Community,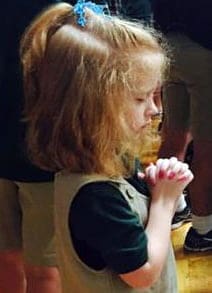 Brentwood Christian School (BCS) will be returning to the classroom on-campus and online on September 9, 2020. BCS is committed to providing safe learning environments for our students on campus and engaging, academically rigorous learning opportunities for students both on campus and at home. While BCS strongly supports the on-campus learning model and believe that our students greatly benefit from the daily social contact with teachers and fellow students, we also know and understand that some students need to learn from home during the ongoing pandemic.
Our 2020-21 school scripture is taken from 1 Thessalonians 5:16-18 which states "Rejoice always, pray continually, give thanks in all circumstances; for this is God's will for you in Christ Jesus". The administration has spent the entire summer repeating this as we diligently prepared for multiple contingencies. We have been in constant prayer for each of you, for this new school year, for our faculty and staff, and for God's deliverance and protection. We will continue to prepare and pray, and we ask you to do the same. With intentional planning and persistent prayer, we can walk confidently into the new school year.
Return To Campus
Using the links below, you will find the outcome of months of diligent work to fulfill the safety requirements to make on-campus classes as safe and engaging as possible while making online learning a strong academic and social development tool for our students. Within both modalities of education, you will find the mission of BCS clearly supported and taught. Our students will be in an environment that is taking great strides to promote health and provide safety while teaching the lessons necessary for academic advancement and knowledge attainment necessary for placement, all while giving glory and honor to our Father and His son Jesus Christ.
The BCS Commitment
To promote the mission of BCS and give God the glory for all.
To provide a safe and healthy environment that utilizes physical interventions and procedural practices to mitigate health concerns and minimize health risks.
To have open, honest, and consistent communication with the BCS community regarding on-going status, health and safety concerns, scheduling, and community needs.
To comply with state and federal regulations for health processes and to take into consideration and account local recommendations for campus involvement.
To ensure the highest quality of education for students on the BCS campus and online.
2020-21 School Year
Brentwood Christian School will begin on-campus and online education on September 9, 2020. The school year will end on May 27, 2021. BCS is committed to on-campus learning and will stay in classroom based instruction unless a campus closure is mandated by the state of Texas or by the federal government. If there is an extended campus closure the end date of school may change. Minus an extended closure, the holiday and break schedule remains the same (see Important Dates).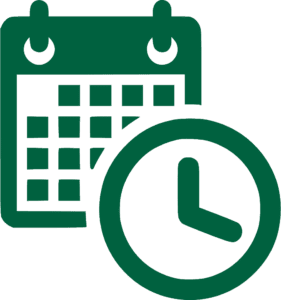 Maintaining a Healthy Community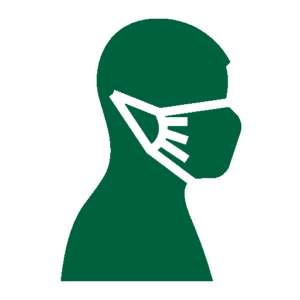 Over the past several months the medical community has honed in on practices that maximize health standards and mitigate transmission risks. BCS will be employing the health and safety practices recommended by the CDC as well as the American Academy of Pediatrics (AAP). These practices are meant to keep our students, parents, faculty, staff, administration, and visitors as safe and as healthy as possible. Some of these practices are specific to the BCS campus but some practices begin and end at home. BCS commits to our parents that we will take all necessary steps to ensure a healthy and safe school environment. We ask our parents to also commit to the health and safety of ALL BCS BEARS by being a vigilant protector of our full community, starting at home.
Daily Screening
BCS is committed to the daily process of healthy practices. One of the practices recommended by the CDC is a daily screening of all individuals that will be in person on-campus. BCS needs our families to observe and affirm the COVID screening each day. By bringing your student on campus or by you coming onto campus you are affirming that you and your student meet the screening requirements.
Face Coverings
Face coverings are recommended as a strong transmission mitigate by the CDC. As such, BCS will institute procedures to ensure face coverings at all times when students are in transition or are within the 6-foot social distancing boundary of other students, faculty, and/or staff.
Social Distancing
BCS is administering social distancing procedures as well as installing transmission barriers to help ensure that transmission risks are minimized
Increases Sanitizing & Cleaning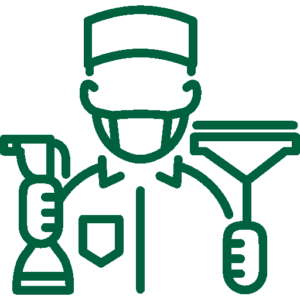 BCS' cleaning partner has been engaged to sanitize and thoroughly clean each building each evening. Aside from these deep cleanings; new protocols and equipment have been put in place to clean common use surfaces between uses. BCS has also installed "hands-free" sanitation stations at the entrance to each facility and at strategic locations throughout facilities. All individuals entering a facility will be required to sanitize their hands upon entry to that facility.
More Information & Details
For more information and details please use the links below.